Understanding the game of chess, the problem was to design an unconventional chess set. My solution was to use magnifying loupes of various shapes and sizes to form the hierarchy on a light box board with slides to create the checker pattern.
PUBLICATIONS: Graphis New talent Design Annual 2003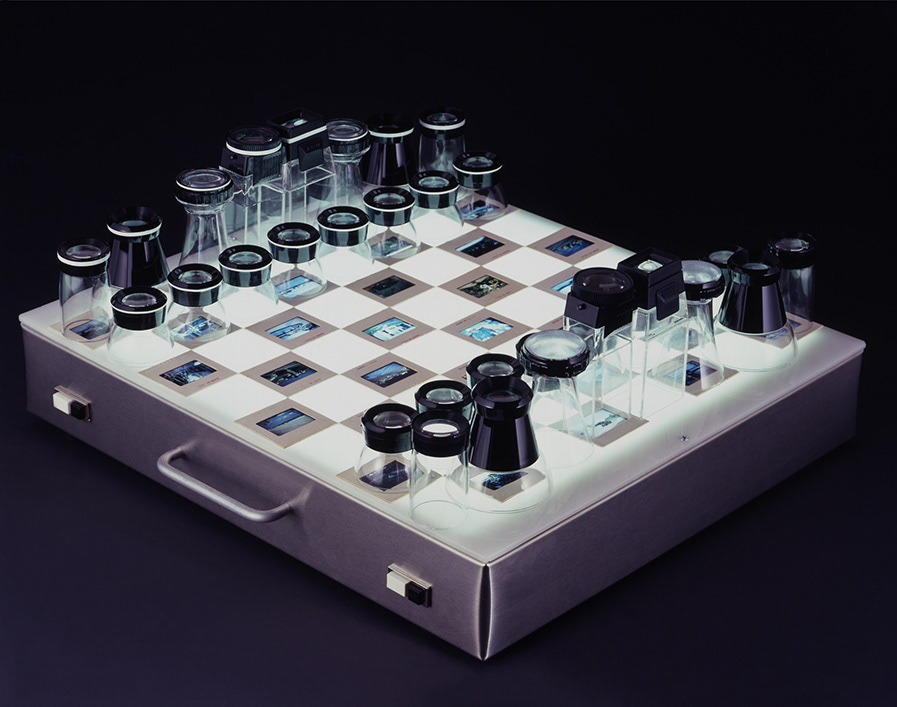 Repurposed Typewriter Series
Solution 1: Typewriter Vacuum
The Next Best... Ding! - A traveling exhibition on the reinvention of the typewriter
Grand Central Terminal, Vanderbilt Hall, New York, NY 
Union Station, Washington D.C. 
The Art Directors Club, New York, NY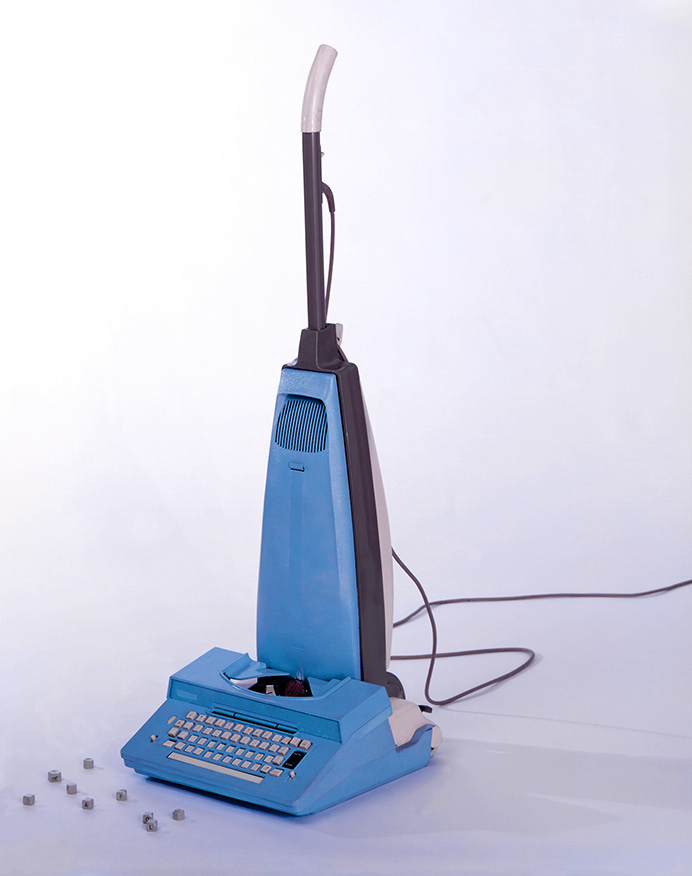 Typewriter Solution 2: The Corona-Matic Typewriter Waffle Iron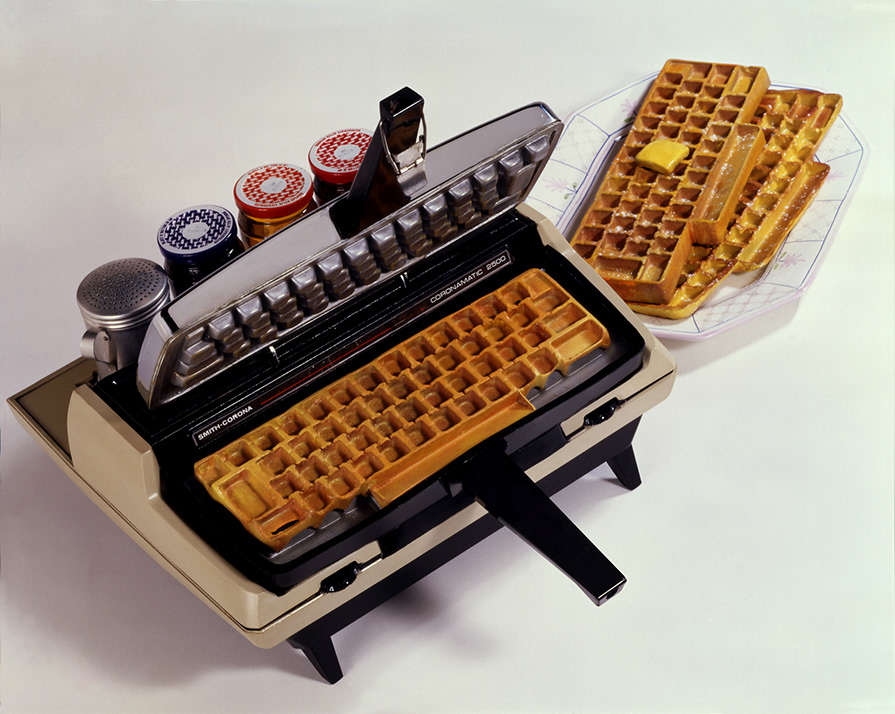 Typewriter Solution 3: Sudden Death Typewriter Table Hockey
Westport Arts Center, Westport, CT
Lichtundfire, New York, NY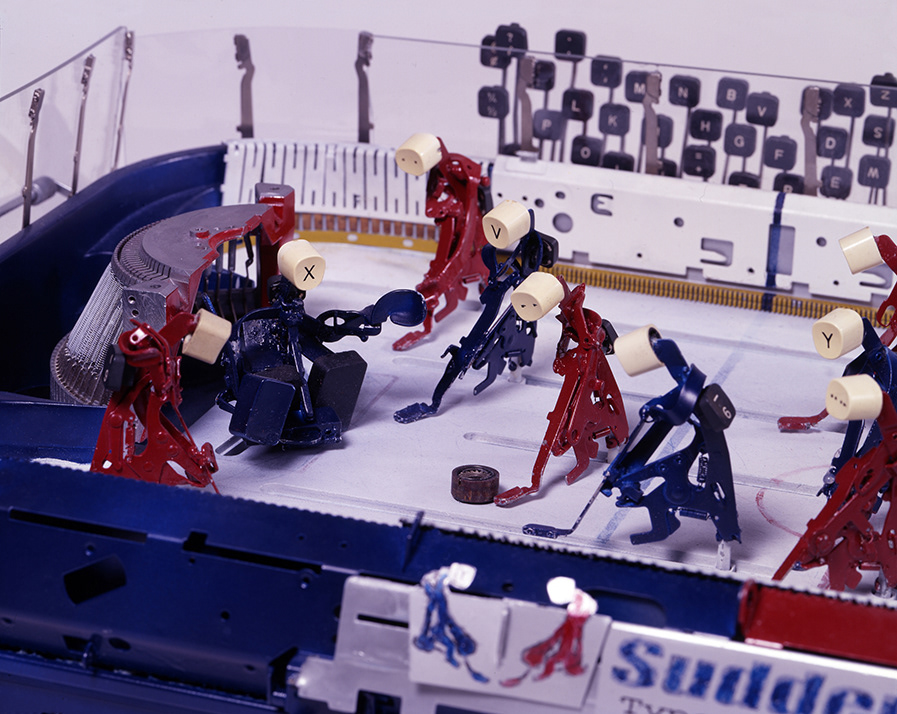 Bed, Bath, and Bomb Shelter - Given a gas mask with its drab appearance as a point of departure, adapt it to fit aesthetic sensibility of our daily lives.
SVA Gallery, New York, NY  
The Art Directors Club, New York, NY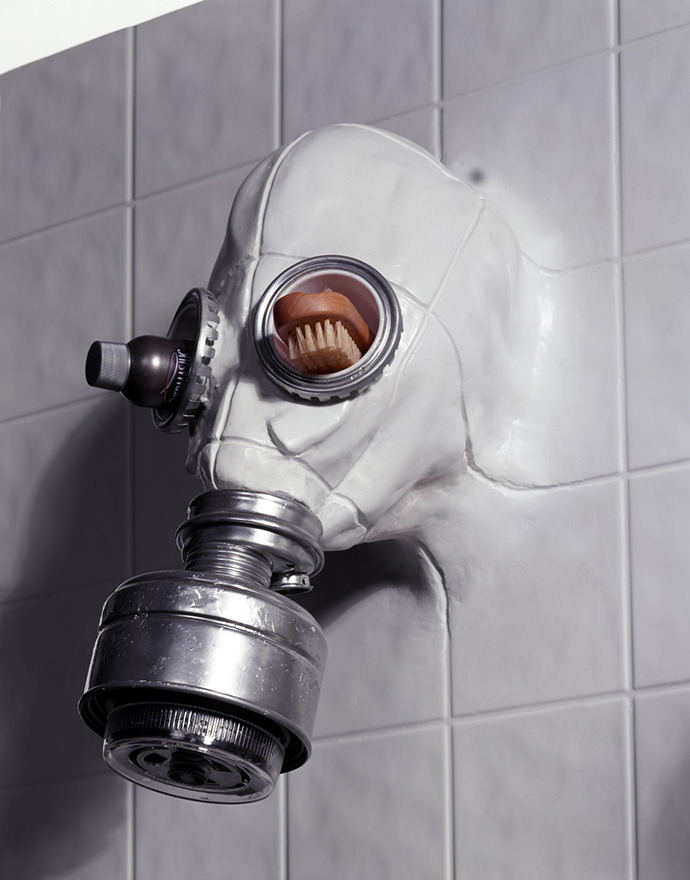 "The Shining" Cuckoo Clock
Problem: Given the elements of a cuckoo clock: The clock itself, the cuckoo motion and sound, and the pendulum, capture a moment in time fitting these elements to a concept.
Solution: "The Shining" Cuckoo Clock; Every hour Jack breaks through the door and the famous line "Here's Johnny" plays followed by the scream of Shelly Duvall.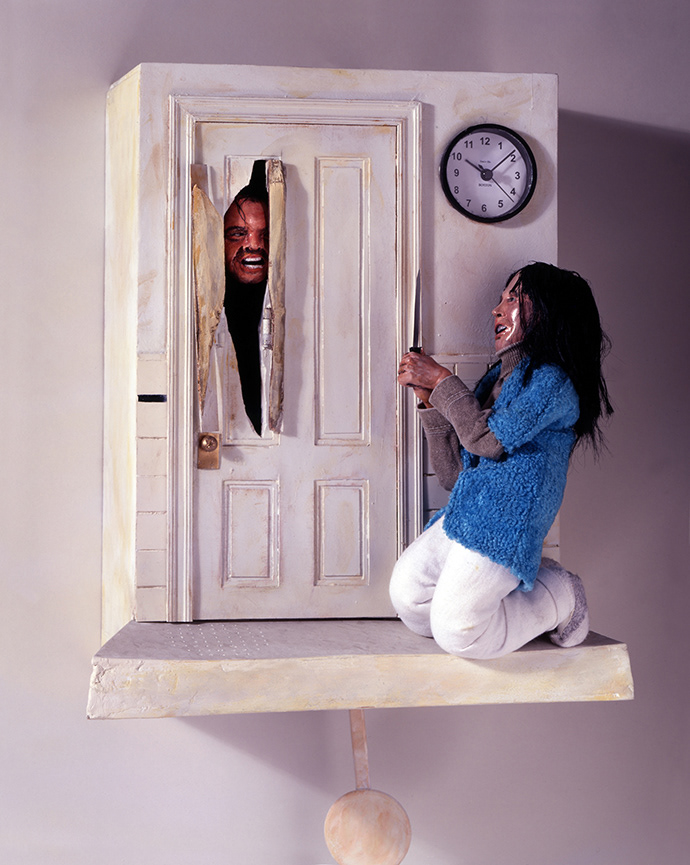 The Bobblehead Salesman
Horsepower! - An exhibit featuring horse-drawn vehicles re-imagined for a world deprived of oil. This carriage resembles an oversized bobble head that is rigged to bob side to side. The toy-like horse advertises Bobbleman's current product line "Heads of Big Oil" In a world without oil companies, these former CEO's are now collectors items.
The Long Island Museum, Stony Brook, NY
A seven-inch stainless steel cube that unfolds to present my three dimensional projects. The work is presented on 4" x 5" chromes that sit in a compartment on the left side. When viewed, the chromes move on to a small lightbox in the center, then over into a right side compartment when finished.